Sabine Marcelis
Interview : 1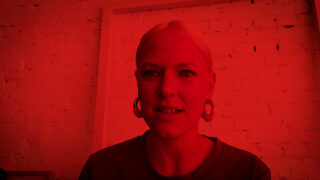 Grant Gibson [GG]: How has Rotterdam been during the lockdown?

Sabine Marcelis [SM]: It's getting pretty close to normal in a way. The terraces were able to open again at the beginning of June but only a limited number of people can be inside cafes and you have to book in advance. Some streets have been shut down so they're not accessible by car.

GG: And are you back in the studio?

SM: Yes, the design team has been back for a couple of weeks. The production team never really stopped working but they've been super-careful and have been very safe in the workshop. Holland hasn't been hit by the virus in the same way as some other countries.

GG: How has the pandemic effected your practice?

SM: We've adapted in quite a natural way. I had a baby just before it happened, so I was already prepared to work from home. Admittedly the rest of the studio – there are about six of us altogether – wasn't but, like everyone else, we started doing meetings on line and got on with it really.

GG: What initially drew you Connected?

SM: Actually it was the fact that the project was about working with wood. I'm foreign to working with the material to be honest. Over the years I've tended to have a preference for things like glass and cast resins, which are materials where you can play with transparency, the interaction with light, and reflection. Those sorts of properties aren't the first things you think about when you consider timber. So, I thought it was an interest challenge to work with such a different material and find interesting moments within it.

GG: What can we expect from you?

SM: I'm aiming to approach the material in an unexpected way. The way I look at most projects is to analyse the material and understand what the production possibilities are. Working with Benchmark is super-nice because they are the pros at working with wood. I'm keen to understand what they can do and to try to push their ways of working in a new direction and then, hopefully, create a piece that contains an element of surprise.
"The way I look at most projects is to analyse the material and understand what the production possibilities are."
GG: How have you found working digitally?

SM: I'm definitely a tactile, people person! I love nothing more than working together and brainstorming and doing things in person. Also when I collaborate with manufacturers it is always about going there and being present. So it's definitely different. Working digitally can throw up barriers, I find.

GG: As you pointed out, one of the things with Connected is you can't visit the workshop. How has that effected the way you're thinking and working?

SM: It adds an element of distance obviously. I tend to get most of my inspiration from being on site in a workshop and seeing what else is happening. It's then I pick out something that could be the starting point of a project. This whole situation has given me new places to start – so now it's about working from home and what's annoying about it or what could be improved. I'm not a problem-solving designer in that sense. I'm interested in finding moments of wonder and creating something with that.

GG: You've taken a moment from the movie, Pulp Fiction, as inspiration. Which scene I wonder?

SM: It's the moment where John Travolta opens the briefcase and light sort of glows at him. It makes you wonder: what on earth is inside? I'm keen to achieve that sense in this project – a minimal shape that beautifully shows the wood but then there's something inside it that's to be discovered. For me, it's always about getting a very clear concept and, at the moment, I'm working with Benchmark about finalising the material details. The object we've come up with has two states: the closed, anonymous object mode; then it opens up and the inside is completely contrasted to the outside. The next step is how we treat the material on the inside to make it look super-different. I'm in the middle of doing material tests and Benchmark is going to do some prototypes and samples.
"For me, it's always about getting a very clear concept."
GG: And the piece is going into your house eventually. How will it fit in?

SM: We live in a loft so it is designed for the space. In fact, it has been created for my architect partner. I've asked him for feedback. He has a big screen, which has taken over our dining table for the past month. It's super annoying – it's always there, it's ugly. I just want to be able to hide it. The desk is something that can be transformed from working mode and then back into hiding mode. It means we won't constantly be confronted with work equipment. It needs to have a comfortable seat because he's using it all day long. The piece has also got to be able to move within the space. We don't really have any rooms so we want to be able to push it from one end of the loft to the other.

GG: How do you judge success in a project like this?

SM: I think if it gets a positive response – either from the press or social media. Personally, I measure the success of a project on the feedback of my peers. They appreciate things on a technical level.